Schools
Now Offering Virtual Assemblies
Schools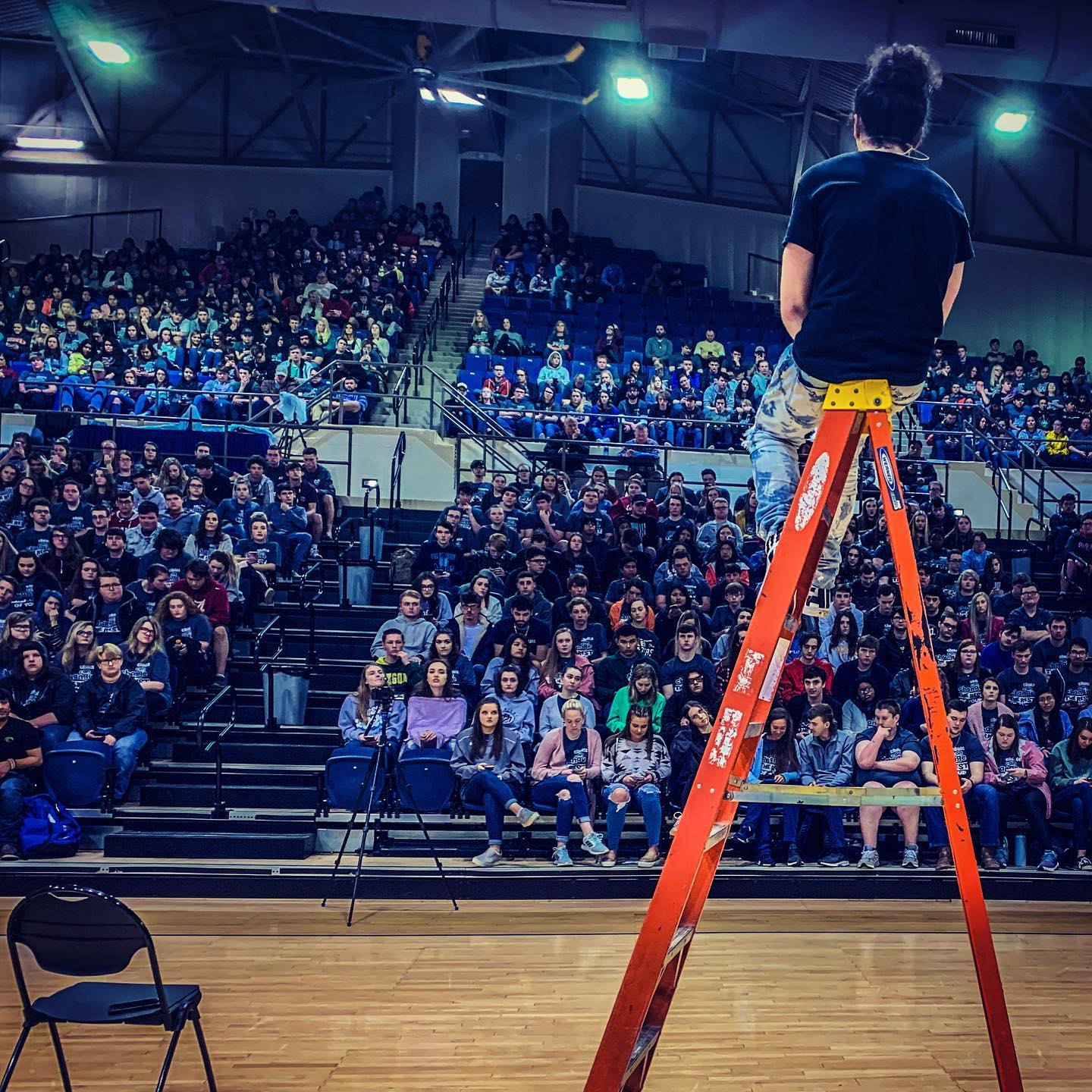 EXPERIENCE & MESSAGE
Nathan has been the most sought out youth speaker of 2018 - 2020! Since 2017, Nathan has spoken in over 800 schools, sharing a powerful message focused on the importance of our choices, mental health, substance/alcohol abuse, bullying, and valuing people, just to name a few. Nathan has empowered youth and adults of every age to show them that they have the ability and capability to persevere through any challenges that come their way!
High School
Middle School
Elementary School
Educator Conferences
District Conferences
Youth Conferences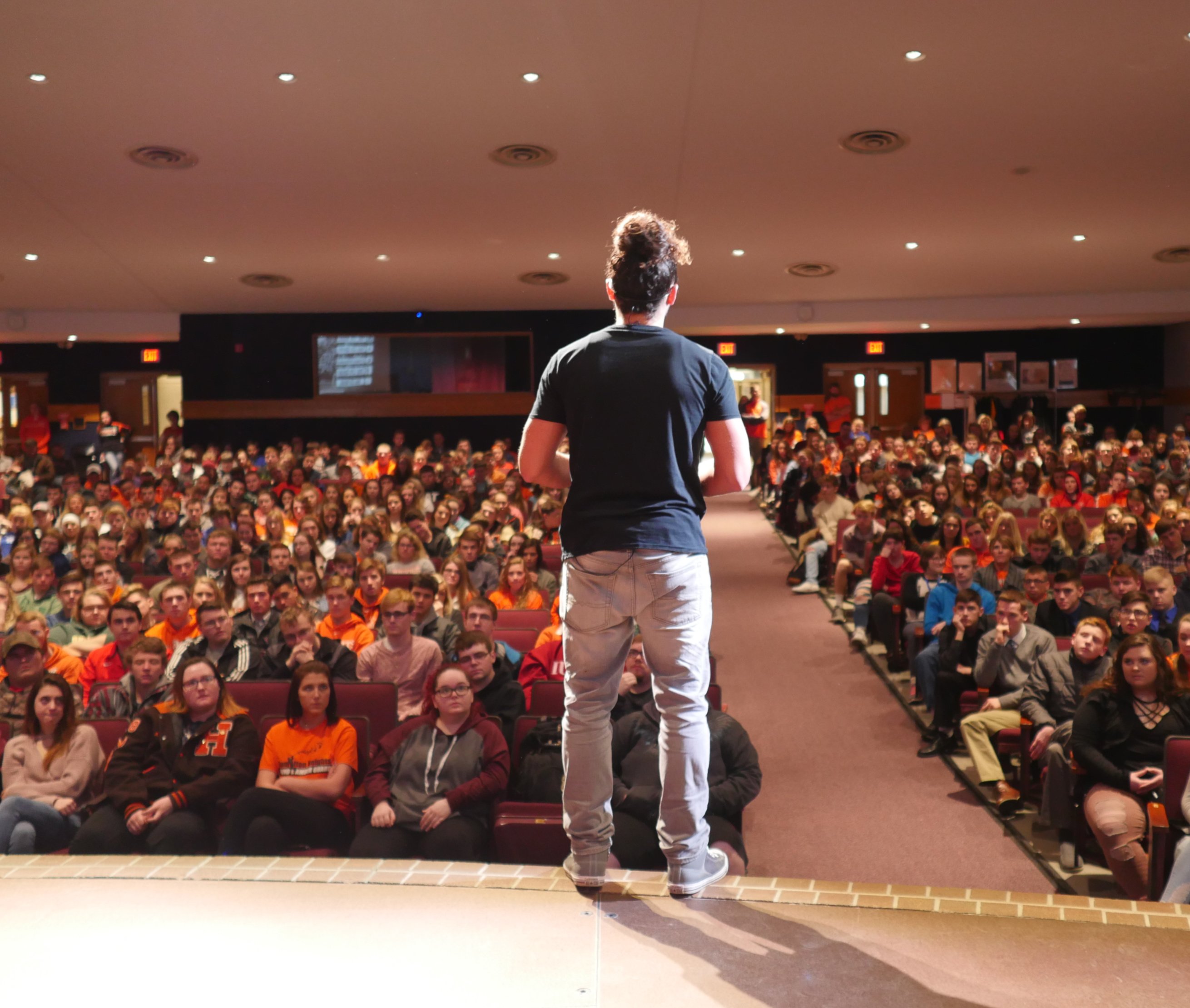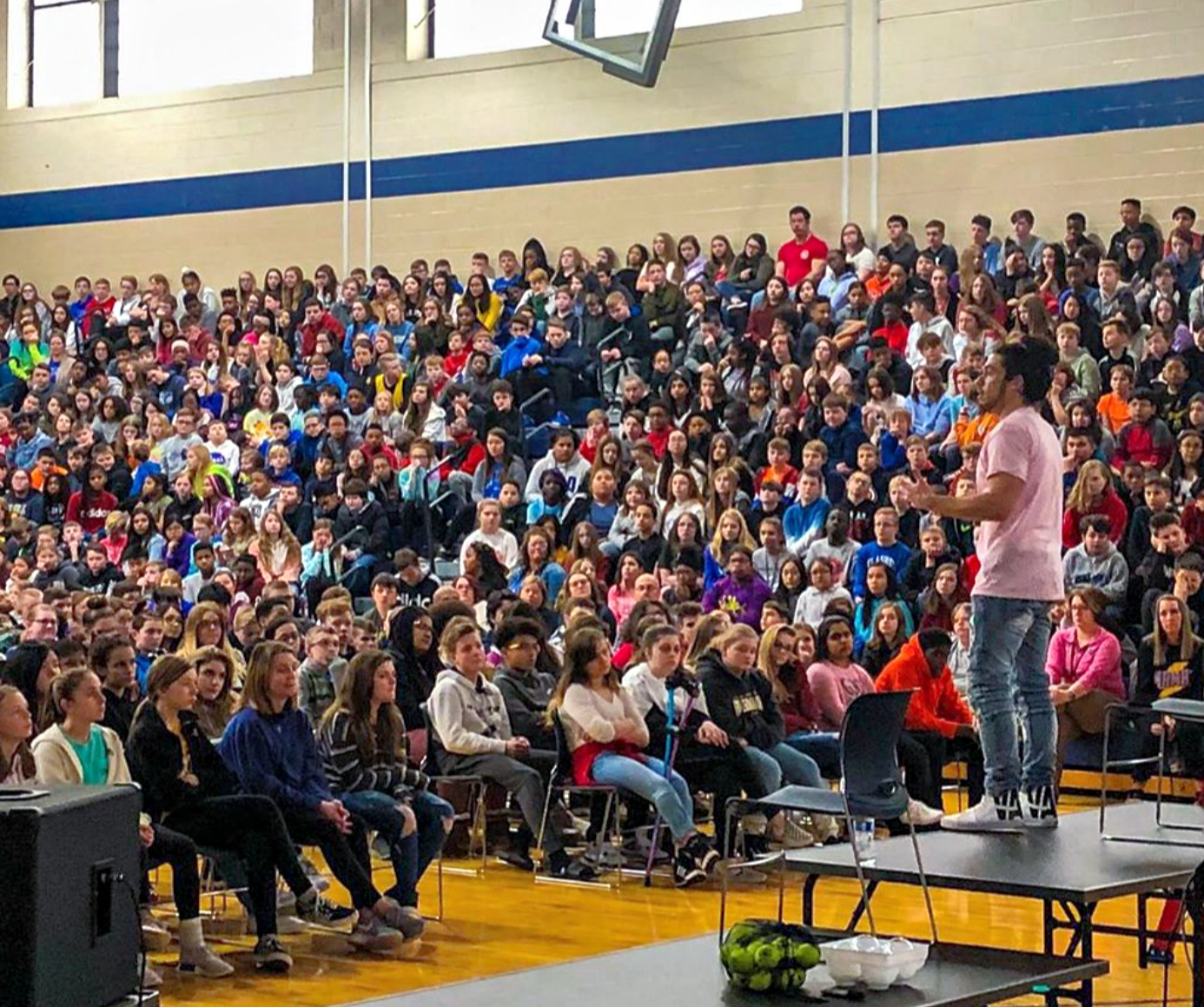 Nathan will customize your assembly or event to meet the needs of your students and faculty. His powerful, captivating real-life approach is unlike any other school assembly. Nathan shares about his troubled past, life lessons he has learned, failures, successes, and the tools he uses for continual growth.
Typically, school assemblies are 45-90 minutes long. Assembly options also include intimate break out sessions with students in leadership roles or students at risk, staff encouragement, parent sessions, and community nights with Q&A.
Middle & High School Topics
Attitude and Character Are Everything
Communication & Human Connections
The Bully and Insecurity
Self-Harming & Suicide are Not an Option
Overcoming Circumstance
Social Media Comparisons, Cyber Bullying
Vaping & Juuling
The Power of Choices
Drugs, Drinking and Driving (Addiction)
Mental Health
Elementary Topics
Making Good Choices
Kindness Is Contagious
Selfish/Selfless
Hearing/Listening and the Difference
Bullying
Being a Real Friend
"I have sat through numerous school convocations regarding drugs/alcohol, bullying, peer pressure, etc. and never have I seen ONE speaker have an entire student body's attention the way Nathan did. Nathan was able to reach students who we have tried to reach in months, even years. Students came forward wanting to open up about their issues and get help. Following Nathan's presentation, we saw a change in student behavior. For example, we witnessed students conduct meetings with other students who they had bullied for months, wanting to apologize and make up. We witnessed students helping and sitting with other students who needed a friend. We had students come forward wanting help for drug addictions. Nathan's story is heartbreaking, however the message he delivers and gets across to these young people is truly amazing." Kindra Hovis - Principal, Shoals High School